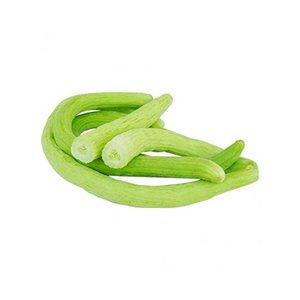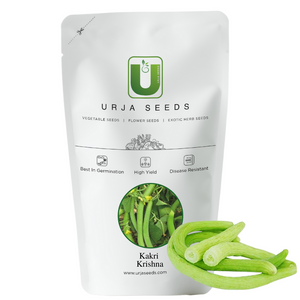 Description
Kakri seeds, widely known as Long melon seeds, have a wide range of health benefits. These seeds are rich in nutrients and plant compounds that play a huge role in maintaining the strength of the bones in the human body. They also can assist in the recovery of major health problems like high blood pressure and diabetes. The consumption of these seeds helps improve digestion and strengthens the immune system in our body.
It is very common to eat the kakri fruit and kakri vegetables during summer when the temperature rises. The high water content in the long melon kakri seeds helps keep yourself hydrated and to fight the extreme warm climate. 
You can grow a kakri plant in a pot at your home or in your garden. While choosing the spot for plantation, keep in mind that the long melon kakri plant requires plenty of sunlight and warmth. Leave around 4 to 6 foot space between the planted seeds so that the plant gets enough space to grow and take shape. It is necessary to water the plant 2-3 times a week during the warmer months. Ensure that you do not over water them because that can cause the melons to rot. This will help you in successfully germinating the seeds.
Keep your plants healthy. You can use fertilisers for the soil and natural repellents to keep the bugs and pests away from the plant. Use proper gardening tools so results are better at the end. If you notice any powdery impact on the plant, get rid of that particular part of the plant. The kakri melons harvest in 40 to 45 days. Pick the melons and enjoy the delicious and healthy fruit!
Long Melon, or what we affectionately call kakri is a summer fruit with enriching nutrients and is considered a humble cousin of the cucumber. Grown and native to India, the Long melon, invariably, belongs to the gourd family and offers many health-improving benefits
Variety Details
Vigorous green vines
Long cylindrical fruits, light green in color and slightly ridged fruits
First harvest in 40 to 45 days
Average length 15 to 25 inches
Average weight 200 to 300gm

Approx. seeds count - 150
Sub - Category - Kakri (Long Melon) Seeds

Category - Vegetable Seeds