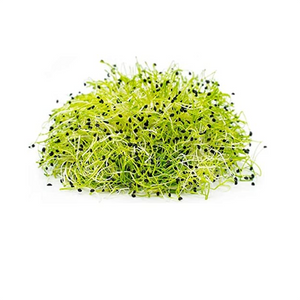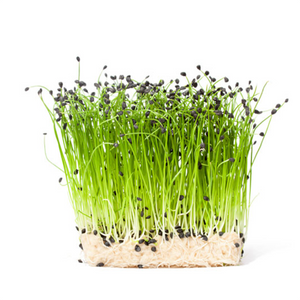 Overview
Onion Microgreens are packed with Vitamin A, Vitamin B, Vitamin C and Vitamin E. Apart from these Vitamins, Onion microgreens are rich in calcium, Iron, Zinc, phosphorus, magnesium, potassium and amino acids. Thus, the nutritional value of this plant is quite high. They also have a wide range of health benefits. They contribute to lowering high blood pressure and cholesterol, prevent anemia and promote enzymatic activities in our body.
The scientific name of Microgreen onions is Allium Cepa. The onion microgreen seeds require a period of 2 to 3 days to germinate properly. The harvesting period for the onion microgreens ranges from 7 to 10 days. You can order the Onion microgreen seeds from Urja Seeds and start your plantation and gardening journey today. The process of planting the onion microgreens is easy and does not require any expertise or practice. 
For growing microgreen seeds, ensure you have the best soil mix with all required organic compost, manure and fertilizers. Clean the soil to ensure protection from impurities. Water the plant regularly and ensure that the soil remains moist. You can water the plant twice a day. Choose the right spot for the plant with direct access to sunlight so to have successful germination of seeds. 4 to 5 hours of sunlight can be beneficial for the growth of the plant.
The onion microgreens will reach up to the height of inches when they become ready for the harvest. You can use a knife or a scissor to harvest the plant without uprooting the roots of the microgreens. Consume the fresh onion microgreens immediately for optimum health benefits. You can even store them in the refrigerator for future use
Onion seeds are dark in color, and the shoot grows up with the seed hulls still in attached. Onion microgreens taste pretty much like the full-grown onion, but milder.
It's succulent, crisp and tasty to top for various dishes and soup. However, it is a slow grower and may take up to 2 weeks until you can harvest.
Helps in reducing cholesterol, managing glucose level, improve bone health, and help in various enzymatic activity.
Approx. seeds count - 200
Category - Micro Green Seeds