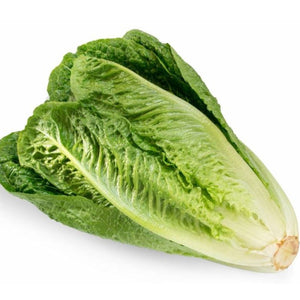 Overview
While there are many different types of lettuce which you can grow in your garden, Romaine lettuce leaves are thick, crispy and hold a creamy salad dressing better than any other leaf. Romaine Lettuce leaves are therefore the most popular lettuces for both restaurant owners and home cooks. 
Growing Romaine lettuce at home is the best way to ensure safety and hygiene. It is also a very simple process since lettuce romaine is resistant to slug and snail damages, has the ability to stay cleaner and has good tolerance towards heat and cold. 
Romaine lettuce seeds are often quite small in size and require a planting depth of only ¼ to ½ deep for successfully germination of seeds. Romaine lettuce seeds must be planted in rows that are 12 to 18 inches apart from each other. Growing Romaine lettuce in rows will give your garden a traditional look. You can alternately grow Green Romaine lettuce and Red romaine lettuce for a whimsical touch.
Harvest the romaine heads about 65-70 days after you plant the seeds. For a second harvest, start cutting romaine lettuce from above the base and then give the Lettuce romaine sufficient time to sprout the leaves.
Lettuce requires cool environment. The average mean temperature for growth and better taste is 13-16°C. High temperature promotes seed stalk and causes bitter taste of leaves. It performs well in sandy loam and silt loam soils. Soils must have proper nutrients that seeds require so they grow fully and give high yield.
Variety Details
Romaine or cos lettuce is a variety of lettuce that grows in a tall head of sturdy dark green leaves with firm ribs down their center
Unlike most lettuces, it is tolerant of heat

Approx. Seed count - 300
Category - Micro Green Seeds
not get right
though all seeds grow well but these are not lettuce
Satisfied customer
Happy to see good quality Romaine lettuce grown in my home garden with the seeds got from Urja Seeds.