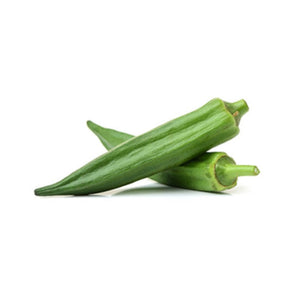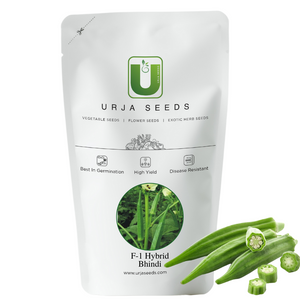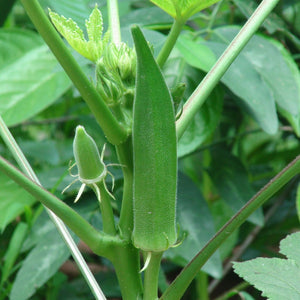 Overview
Hybrid bhindi is packed with numerous nutritional and health benefits. It is rich in Vitamin K and folate which promote better heart health and thus contribute to reducing related issues such as anemia. 
The presence of high contents of vitamin C in F1 Hybrid bhindi boosts our immune system and protects us from minor infections and diseases. 
Okra can be easily grown at homes. It is a vegetable that is low in calories and sugar content, you can include it in your daily diet if you are eyeing weight loss or sugar control for diabetes. 
You can grow your own hybrid bhindi in your home garden and experience the wide range of benefits, taste and flavors that the bhindi hybrid variety has to offer. You can start the growing process anytime round the year as per your convenience. 
Sow the hybrid bhindi seeds in any type of soil however make sure that the soil quality is high and it is rich in nutrients and organic compost.
The harvest period will take place after around 50 to 60 days. Make sure that the plant gets at least 5 to 6 hours of access to direct sunlight everyday for it to grow in a healthy manner. 
Plant the seeds by leaving sufficient space between each other.
Water the plant regularly to ensure that the soil does remain moist always. You can use a scissor to harvest or use your hands to pluck them out. Harvesting is an important step so be careful.
Variety Details
Compact plant with 3 to 4 branches with attractive dark green fruits
Suitable for summer and monsoon sowing
Average fruit length 12 to 13cms
Approx. Seed count - 100

Sub Category - Okra (Bhindi) Seeds
Category - Vegetable Seeds
My order was deivered tleast 4 days before other online sellers👍
Best seeds
best hybrid okra seeds online so far have received. Thanks