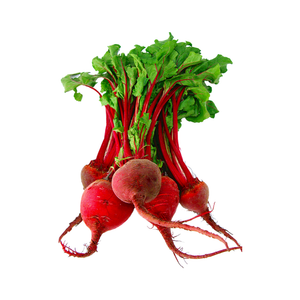 Overview
The beetroot ruby queen is a bushy, vigorous plant with broad leaves and a vibrant colour. The roots are round and the average weight of the plant varies around 200 grams. You can easily grow the ruby queen beet plant in your own garden. The harvesting period takes around 50 to 55 days to occur. Harvesting is an important step so be careful in doing the same.
Acquire the ruby queen beet seeds from Urja Seeds and plant them in a well drained loamy soil. Make sure the soil is rich in nutrients and organic compost that will facilitate successful growth of the plant. The best period to start the ruby queen beet growing process is from June to November. 
Choose a perfect spot for the plant. The beetroot ruby queen should have direct access to sufficient sunlight. Water the plant regularly to keep the soil moist. You can add plant protection nutrients and natural fertilizers to protect the plant from various pests and insects. Always have best soil mix for little seeds. The ruby queen beet is a high yielding variety and will grow up to 1 foot when it reaches its harvesting time. 
The ruby queen beet seeds are rich in vitamins such as Vitamin B9 that protect cell damage. The good bacteria in ruby queen boosts the immune system and improves the digestion process. Apart from this, the plant has multiple health and medicine related benefits such as protection from heart diseases and reduction in inflammation. Now you can acquire all these benefits by growing fresh ruby queen beetroots in your house.
Variety Details
Rounded red roots
Ringless smooth buttery texture
Does well in poor soil conditions
Good for processing
Ready in 60 days

Approx seeds count - 150
Sub Category - Beetroot Seeds
Category - Vegetable Seeds
fantastic beets in my garden
happy to see beautiful beets in my home garden. Thanks