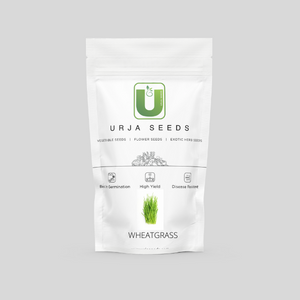 Description
Seed Type : Non-Hybrid, Open Pollinated And Non-GMO
Seed Pre Soak : No
Growing Medium : Soil / Hydroponic
Flavour : Fresh Wheatgrass
Colour : Bright Green
Seed Count for Kitchen Garden Packing : 100 Seeds
Played with my order dtd:25.04.2023
I have been placed an order for wheatgrass seeds 10 packets.
Each packet contains 1000 seeds. Altogether 10000 seeds. But i received 10 sample packets on 2nd May 2023 which contained only about 1000 altogether. I immediately called the concerned and informed him what happened. He asked me to wait for few minutes for verification. A few minutes back he called me the same day and told me that a mistake occurred from their end and which will be rectified the next day. That is, 3rd May. I was waiting for the next few days but nothing came to my way. Again i sent messages on 6th of May, Saturday on whatsapp and somebody answered that the remaining seeds will be dispatched on Monday, ie, 8th May but again he made me foolish.
Yesterday also he promised to send but this evening he sent me a slip in which i could read the order started its journey from your end only today.
For a simple order taken 2 weeks to make it rectify your mistake means the firm has loosing its genuineness and integrity.
I have lost some of my orders too.. Who will pay for it?