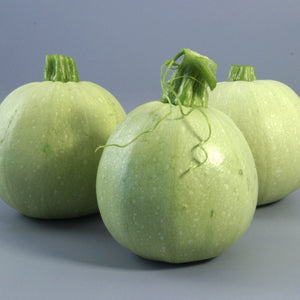 Overview
Chappan Kaddu or Summer Squash is a low calorie vegetable and is packed with ample nutrients, minerals and fiber. The fiber helps in smooth bowel movements and also removes toxins that can cause cancer. Apart from this, the summer squash is said to have a cooling and neutralizing effect on our stomach lining and thus contributes in treating diseases like ulcers and indigestion. 
Summer squash is gluten -free, rich in potassium and rich in antioxidants that provide a wide range of health benefits. You can add the summer squash (Chappan kaddu in English) to your tasty curries, soups, sabzis and salads.
You can grow the summer squash in your home garden. Loamy soil or well drained soil is the most appropriate and best soil mix type for the chappan kaddu seeds.
Harvesting is an important step and the total harvesting period takes around 60 to 70 days approximately. Plant the summer squash seed 1 inch deep into the soil and 8 inches apart from each other. Water the seeds well from time to time to ensure that the soil remains moist. Make sure you choose a right spot with direct access to sunlight.
It requires warm growing season with a temperature ranging between 18-30°C. It can be grown in various kinds of soils but sandy loam to loamy soils are ideal
Variety Details
Early maturity variety
Short, dark green and slightly mottled plants
Average weight: 150 to 200gms
Approx. Seed Count- 10
Sub Category - Summer Squash Seeds
Category - Vegetable Seeds
best seeds online
so happy to receive such best summer squash seeds online and that too of high yield..Thanks
Seed Quality is amazing, I am very much satisfied with the output.