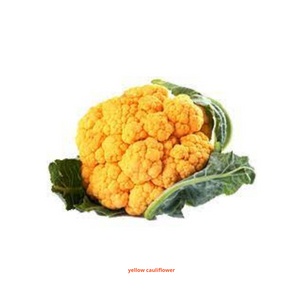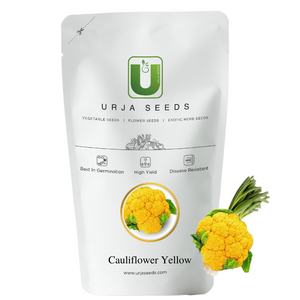 This variety of cauliflower is yellow in colour and has a soft head surrounded by green leaves. The heads and stems of yellow cauliflower are fully edible; they can be added to soups, salads, or cooked as a vegetable, it tastes good.
Yellow Cauliflower is a cold-loving vegetable; sow cauliflower yellow seeds in early spring so they can grow and produce flower heads before hot summer temperatures arrive. The best month for growing cauliflower is January-February and September to November.
Cauliflower Yellow is a cool-season vegetable that is usually planted directly in a pot but can also be started in seedling trays and then transplanted. Choose a pot or grow bag that is 12-24 and 12-15 inches wide and deep. The optimum yellow cauliflower germination temperature is 15-25 °C.
Approx. Seed Count-25