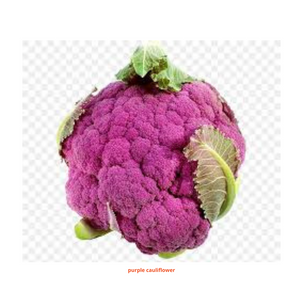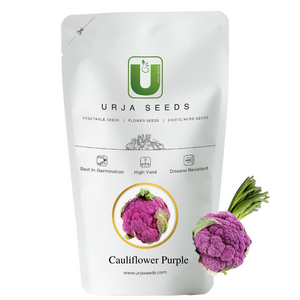 Purple cauliflower consists of a medium to large head, averaging 15 to 30 centimeter in diameter, and is sometimes surrounded by green leaves that bear a thick, fibrous midrib. The heads are comprised of many tightly closed, branching florets that firm, slightly crumbly, and range in colour from lavender, violet to dark purple. 
Purple cauliflower, botanically classified as Brassica oleracea var. botrytis, is a colourful, cool-season hybrid variety belonging to the Brassicaceae family. The pigmented cultivar was developed through years of traditional crossbreeding between heirloom varieties and natural mutations discovered in fields.
Sowing Time -Sept to Dec
Approx. Seed Count-10
Very worst product
I am order 2 packet this seeds.200*2=400 seeds but I received 24 seeds......
Very less quantity
They have mentioned around 200 seeds,
But Recieved only 25 seeds in pack.
Very disappointed